Your folder on the server uses an FTP address. To find the actual URL of your files, you need to follow one easy step to tell your FTP software the "real name" of your server.
In Fetch, this is called WebView.
When you upload your community profile MP3 to your server using Fetch, you'll see something like this: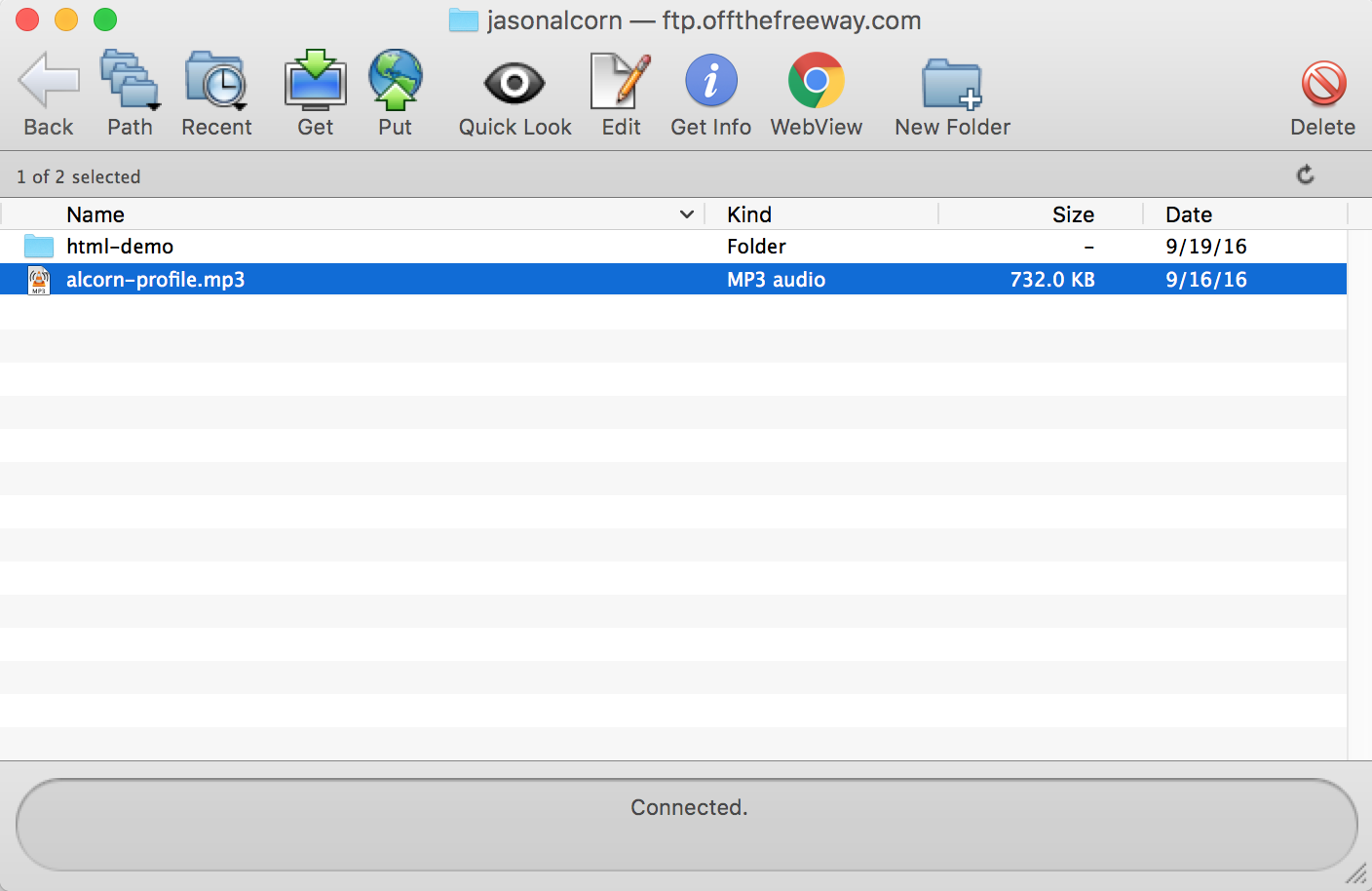 Click the WebView icon in the menu bar and you'll see a pop-up window asking for a web address.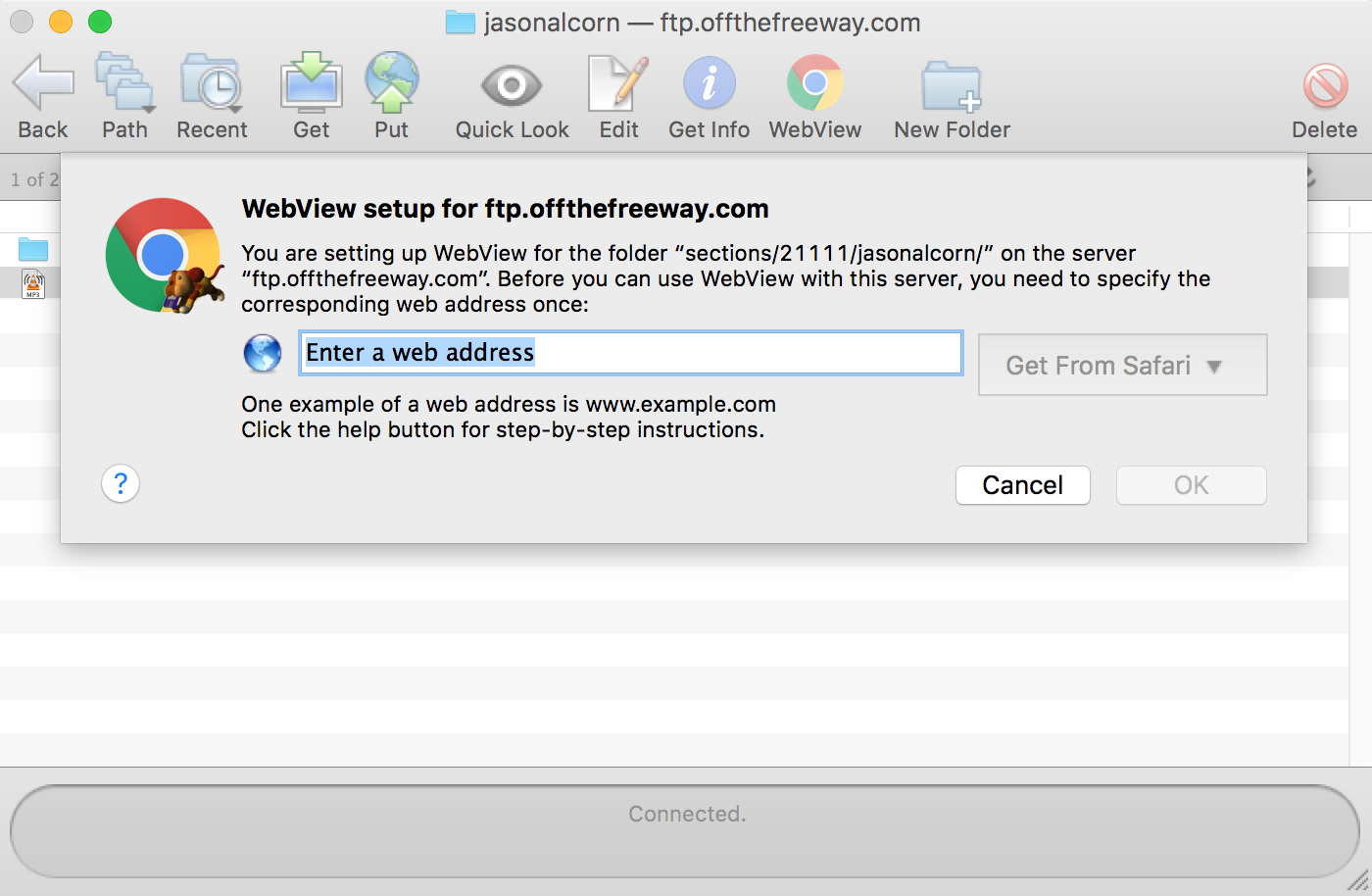 Put this web address into the box, replacing my FTP login name with yours:
http://offthefreeway.com/2016/sections/21111/jasonalcorn/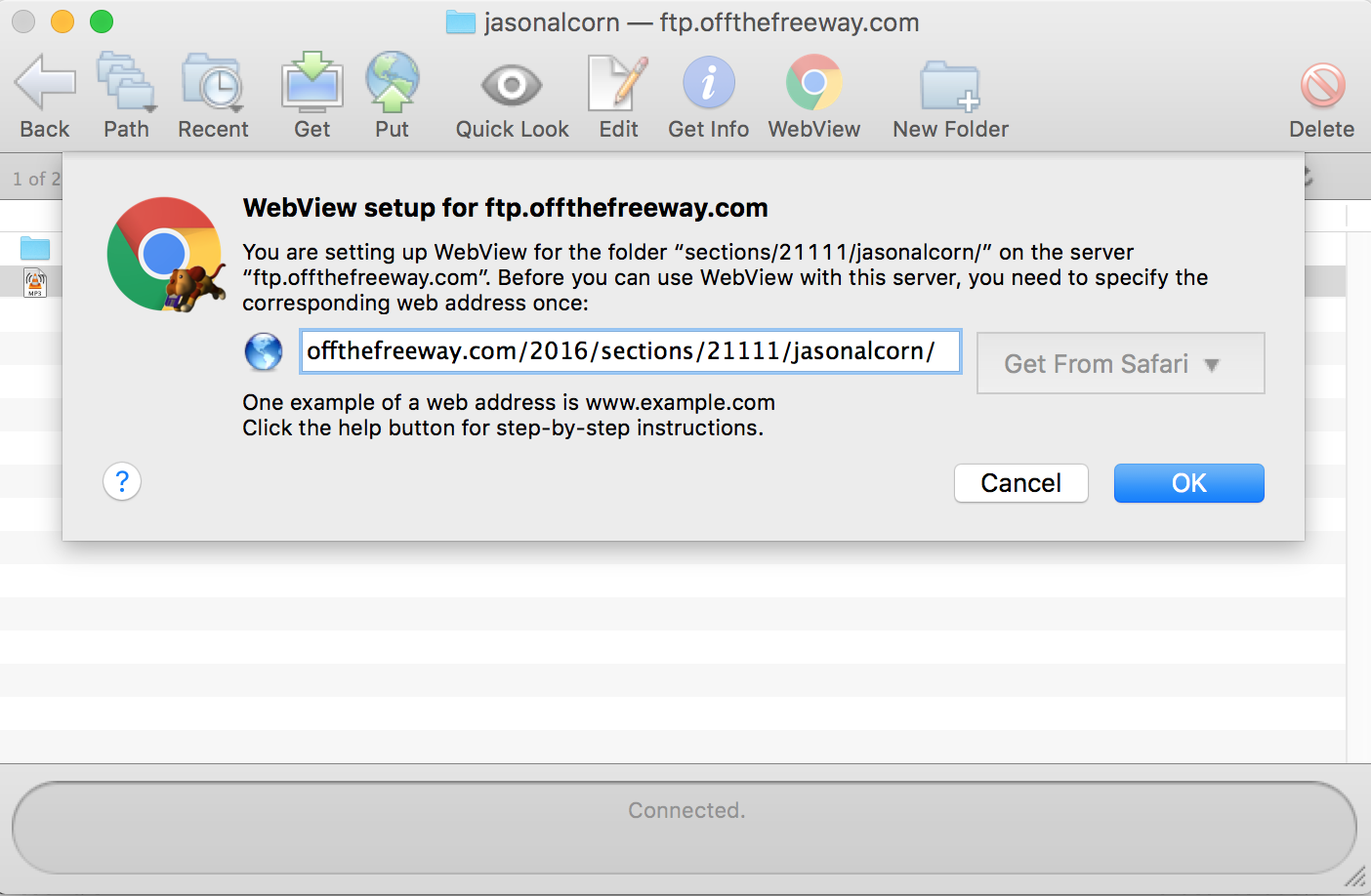 That's it! Now when you want to view a file on your server you can click the WebView button again or right-click and Copy Web Address.